Zak Smith is all Heart and Soul
Many musical talents have emerged from the great state of New Jersey. Wow, I sound like Chris Christie.
One in particular getting big buzz is cool Zak Smith, a soulful classic rock singer-songwriter who's got a big sound on his self released new album The Precambrian Age.
Lead single "Tombs Don't Roll Back," is a great production number with impassioned lyrics, a wealth of vocals and horns that resembles Bruce Springsteen a bit, also a Jersey Native, but Smith's raspy yet tender voice stimulates an infectious mix of blues, R&B and much more into his own unique sound.
Piano lessons at a young age would set the tone.
"When I was young, I took piano lessons but it wasn't until the beginning of high school when I got way into music. And that's all I cared about." 
Coming to NY and playing with a band would follow as well as recording tunes and gigging around Brooklyn.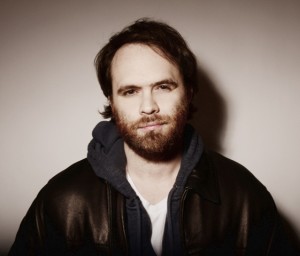 I ask, musical influences?
"I love the great classic rock singer-songwriters. I love Elvis Costello, Neil Young. There are a lot of big productions numbers on the record so kind of like old 60's like Phil Spector with that big kind of sound. I've always been know for lyrical sound-songwriting."
The well-composed Vassar College alum would study Political Science and literature, and when he's not writing he's reading. "I read a lot".

Zak would see one of his albums be named #20 on a list of the Top 100 New Jersey Albums of 2001-2010, and then go on to be named Best Male Vocalist at the 2013 Jersey Acoustic Music Awards.
Nice.

For those in Brooklyn or Philly he's got two live shows left until the new year.
Go get your groove on.